Book here https://www.luxcorfuairporttransfer.com/
For reservation of Tour choose Port (Corfu), go on drop-off location and choose your Tour;
If you come by cruiser, in the field ''Arrival cruiser'' fill in name of Cruiser to continue process;
(see description of tour bellow the picture)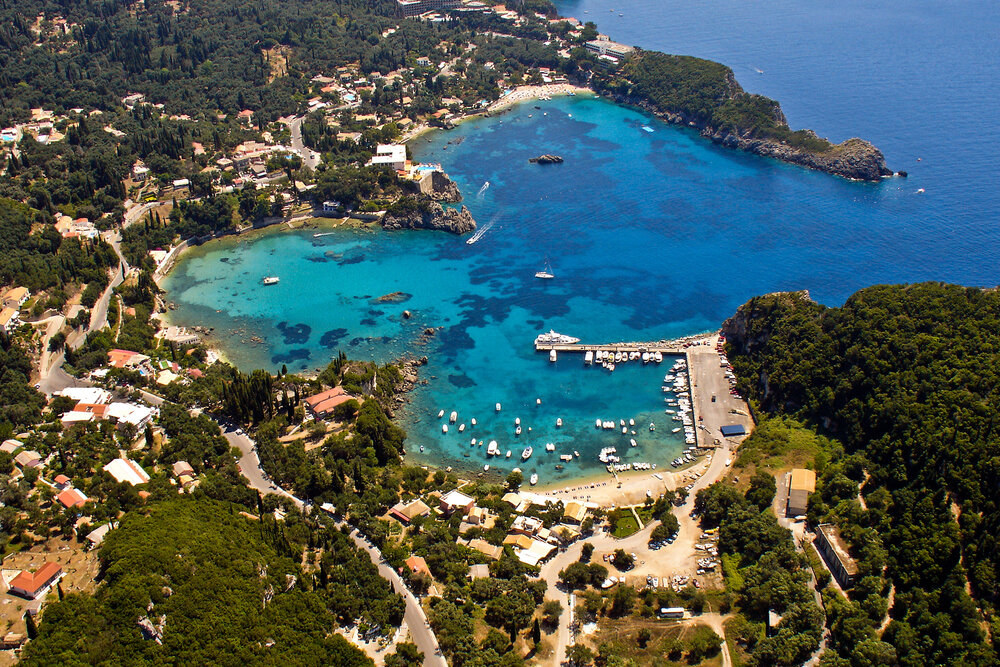 Departure from your destination towards famous Paleokastritsa village that has been declared from different tourist commissions like one of the most beautiful geographical places of Mediterranean.
On the road towards Paleokastritsa we will stop for cc 20min to a local factory, where you can taste local products for free like honey, olive oil, local liqueurs, homemade jams, and optionally you can buy at factory prices.
At Paleokastritsa you will have available 1hour and you can decide either to visit the monastery from XII century with a breath taking view , or you can choose to rent small boat and sail among the amazing caves of Paleokastritsa.
Also, you can swim at the unique beaches that this marvelous location has to offer (it is an unforgettable and recommended experience).
After visiting Paleokastritsa we are heading towards the historical winery of Theotoky family, which is one of the oldest wineries on the island.
In Theotoky winery you will taste different varieties of local wines all presented and well explained by a sommelier to each and every detail.
Also, you will have the opportunity to taste other local products like a selection of cheeses produced on the same property, and of course a very high quality olive oil.
In the same estate is located a museum of its old winery, and you will have opportunity to buy good quality wines and other products by affordable prices.
On this breath taking place we will stay for about an hour. Here we will serve you light snacks accompanied by the tasting of local wines .
After that we will move toward old town, where you will have 1 hour cc to visit and wander
around the heart of the old Corfu city that is protected from UNESCO, here you will experience the history, culture, religion and catch a glimpse of the modern pulse of this extraordinary island.
After finishing with the old town visit, and at agreed time we will move toward your departure location, port terminal of your cruiser.
| | | | |
| --- | --- | --- | --- |
| 1-4 persons | 310€ | 1-4 persons with guide | 460€ |
| 5-8 perosns | 470€ | 5-8 perosns with guide | 620€ |
| 9-12 persons | 580€ | 9-12 persons with guide | 730€ |
| 13-16 persons | 740€ | 13-16 persons with guide | 890€ |
| 17-20 perosns | 900€ | 17-20 perosns with guide | 1.050€ |
Tax included in price
Program include:
Welcome on terminal port of Corfu- cruiser
Transportation by highly standardized and air-conditioned vehicle
Profesinal english speaking tourist guide (if is booked)
Tasting of greek products on first stopping
Tasting of local wines
Light snack
Refreshments in vehicle (bottled water or juice)
Maps of island
Sightseeing of old town (with professional guide if is booked)
Return to your departure terminal- port of Corfu
Souvenir for memories per person
Program lasts cc 4.5 hours